New Eureka Classics Standard Edition Blu-ray Releases for November
4 Kung Fu Classics from Director Joseph Kuo presented as part of the Eureka Classics range from 20 November 2023.
Although his name may not be as instantly recognisable as some of his contemporaries, Joseph Kuo was an incredibly successful filmmaker who consistently produced crowd-pleasing spectacles always in line with what audiences at the time wanted to see. 
Fearless Shaolin! collects four action-packed Joseph Kuo titles; Shaolin Kung Fu, The Shaolin Kids, 18 Bronzemen, and Return of the 18 Bronzemen. 
In Shaolin Kung Fu, a young rickshaw driver uses his lethal martial arts skills to cut a path of bloody revenge when criminals target his family. And in The Shaolin Kids, a ruthless premiere assassinates a political rival, and must face the wrath of his deadly daughter! Before students can leave the Shaolin temple, they must face a series of challenges and defeat the Shaolin Bronzemen, deadly fighters—some wielding weapons, others heavily armoured—who destroy anyone who crosses their path. Carter Wong (Big Trouble in Little China) will challenge them in both 18 Bronzemen and Return of the 18 Bronzemen.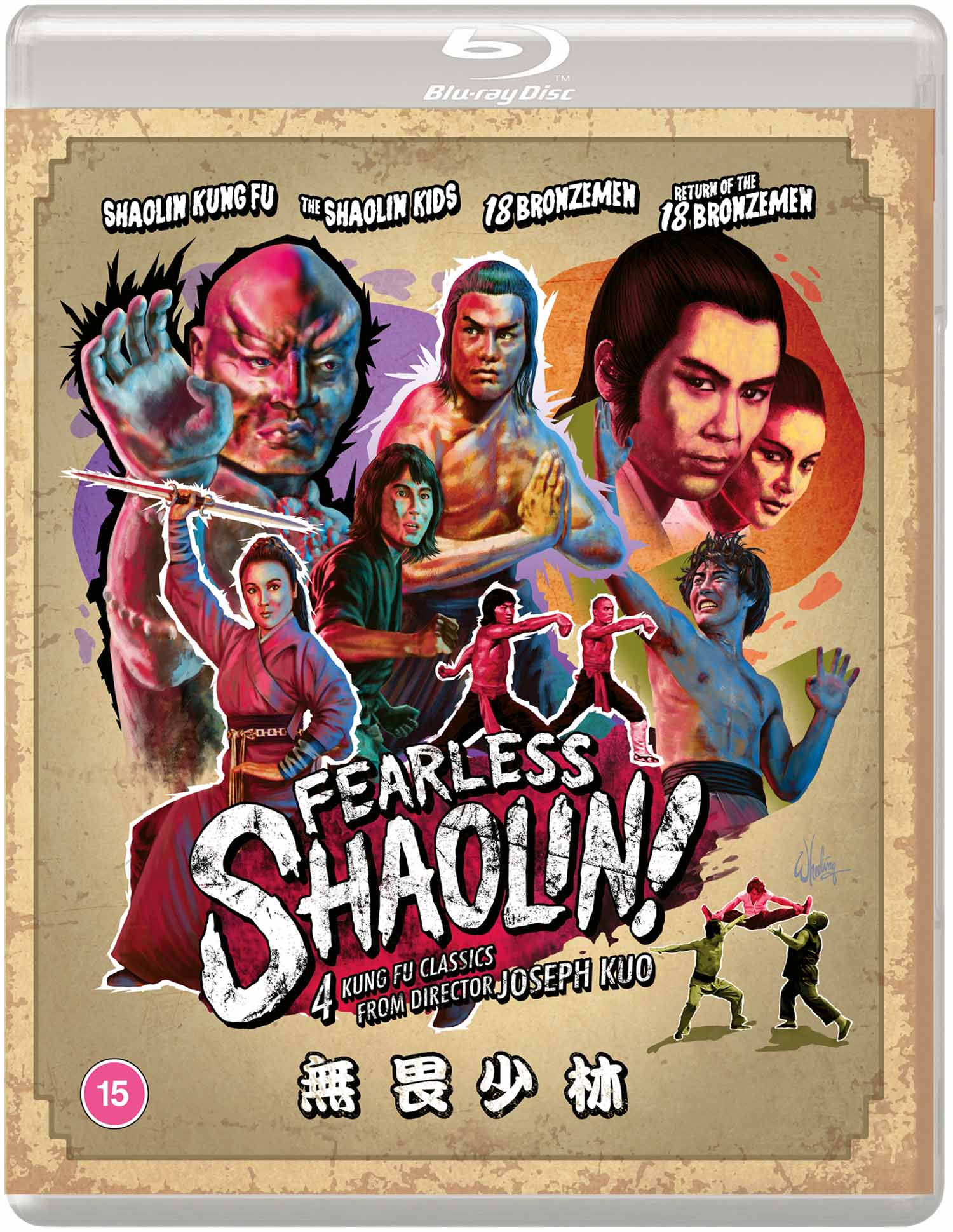 Deadly Masters! collects four action-packed Joseph Kuo titles; The 7 Grandmasters, The 36 Deadly Styles, The World of Drunken Master, and The Old Master.
In The 7 Grandmasters, Jack Long plays a kung fu master who is challenged to defeat a series of opponents—all masters of different styles of martial arts—before he can declare himself a true grandmaster. And in The 36 Deadly Styles, a young man must learn a deadly new martial art to avenge the death of his father.
Capitalising on the success of Jackie Chan's Drunken Master, The World of Drunken Master tells the origins of Beggar So and his friend Fan Ta-Pei, and how they learned their drunken boxing fighting style. And in The Old Master, Master Yu Jim-yuen (the real-life teacher of Jackie Chan, Sammo Hung, and Yuen Biao) comes to the United States where he takes on an L.A. street gang!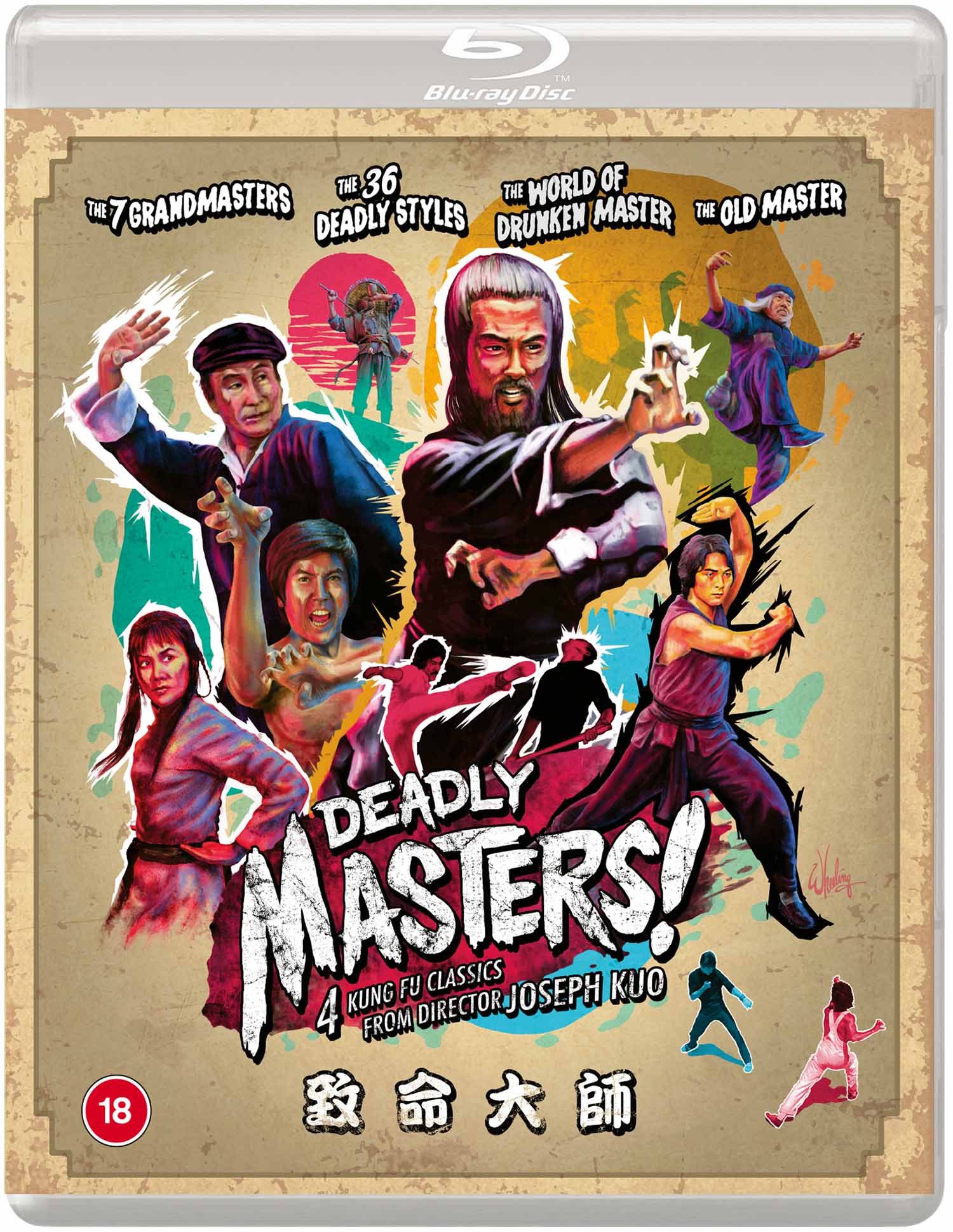 ---