Terracotta TV App Launched and June Releases
Original article from Asian Movie Pulse
Stream Asian cinema on your Android TV
Search "Terracotta" under apps on your Android TV, or Google Chromecast device, and install their Android TV app dedicated solely to Asian films.
Choose between subscription or pay-per-film options, or take advantage of the promo "annual subscription at 10 months cost". (Note: not all films are available on the subscription tier).
The app comes with better navigation  – browse by Genre, Country, Director and Detailed Genre (horror comes in different flavours!).
New films being added regularly.
If you don't have an Android TV, you can use their web browser version which has the same content and you can view the films on your laptop, desktop, mobile, tablet: https://stream.terracottadistribution.com
Available in UK and EIRE only.


Terracotta Blu Ray & DVD Store
The Skyhawk (Eureka Entertainment)
Jump into an epic martial arts adventure with The Skyhawk, a 1974 version of the Wong Fei Hung story. Starring Kwan Tak Hing as Wong Fei Hung, with Sammo Hung and Carter Wong.
Out 21st August 2023. Pre-order now.
The Long Arm Of The Law (88films)
Long Arm of the Law (1984) and Long Arm of the Law: Part 2 (1987) in one blu ray Deluxe Edition boxset. Seeding the roots for CITY ON FIRE and Tarantino's RESERVOIR DOGS, Johnny Mak's film about a diamond store heist gone wrong with the robbers having to lay low to avoid the heat.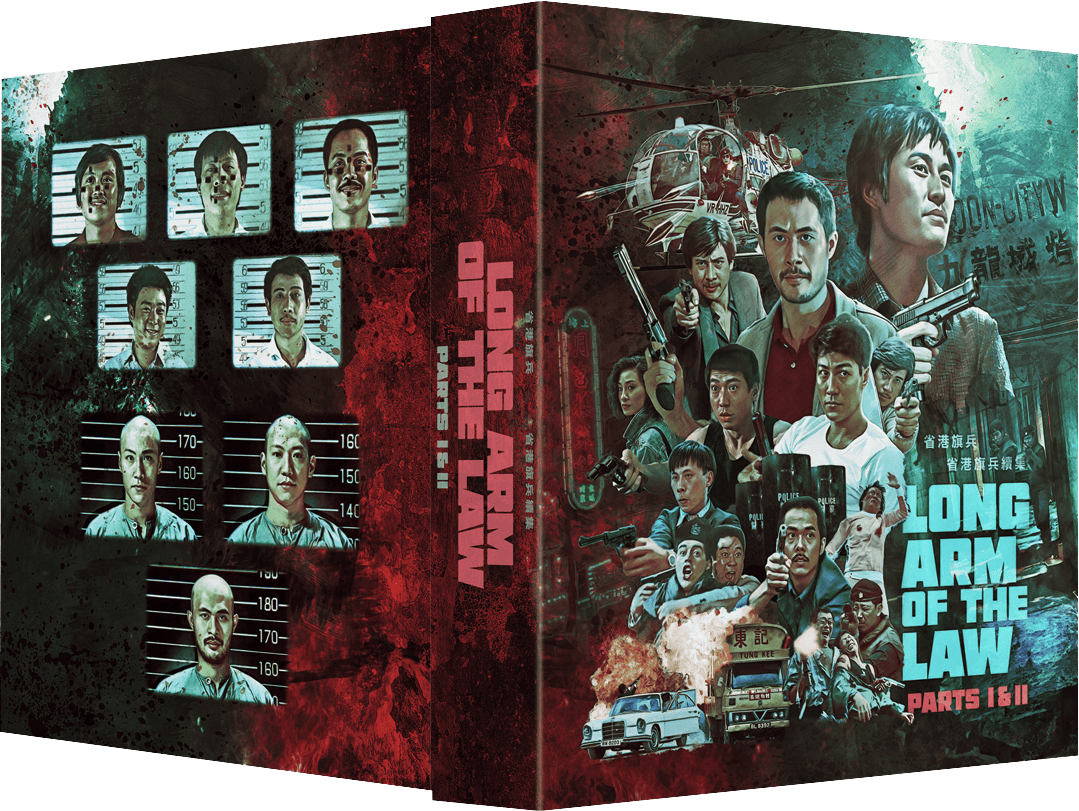 Out 25th September 2023. Pre-order now.
June Releases
From top left:
Lady Reporter – aka The Blonde Fury. Interpol smashes a drug cartel
Samurai Reincarnation – Sonny Chiba vs undead demons
Revenge – an off-the-cuff comment sparks a feudal war
Please note date changes for releases that were scheduled for June, for which Terracotta apologises about the wait to see these films:
Magic Cop 24th July
Taxi Hunter 28th August
Fight Back to School tbc
Twin Dragons tbc
The Untold Story tbc
*tbc means a date in July or August to be confirmed
---